Nelson Howard Baughman moved to Dover, Pennsylvania in 1875. He founded N.H. Baughman's Marble Works near the town square and began transporting marble with a two-horse team from nearby York, Pennsylvania. Nelson chiseled each of his designs by hand, mostly using sandstones as bases. Baughman quickly became well known for his honest nature and the fine craftsmanship of his sculpted monuments.
Over the years, interest in the business, since named Baughman Memorial Works, continued to grow with younger generations. Nelson taught his son Harry Uriah, who taught his son Nelson Merle, whose son Donald took an interest in crafting memorials. He oversaw the construction of a new shop in 1961. Today, Donald, now retired, sometimes contributes in an advisory capacity; his eldest daughter Sharon Baughman-Witmer and her husband work there alongside the next and sixth continuous generation.
Though the industry has steadily changed over the years through updated technology and more efficient ways of production, traditional family values, honesty, and integrity still continue.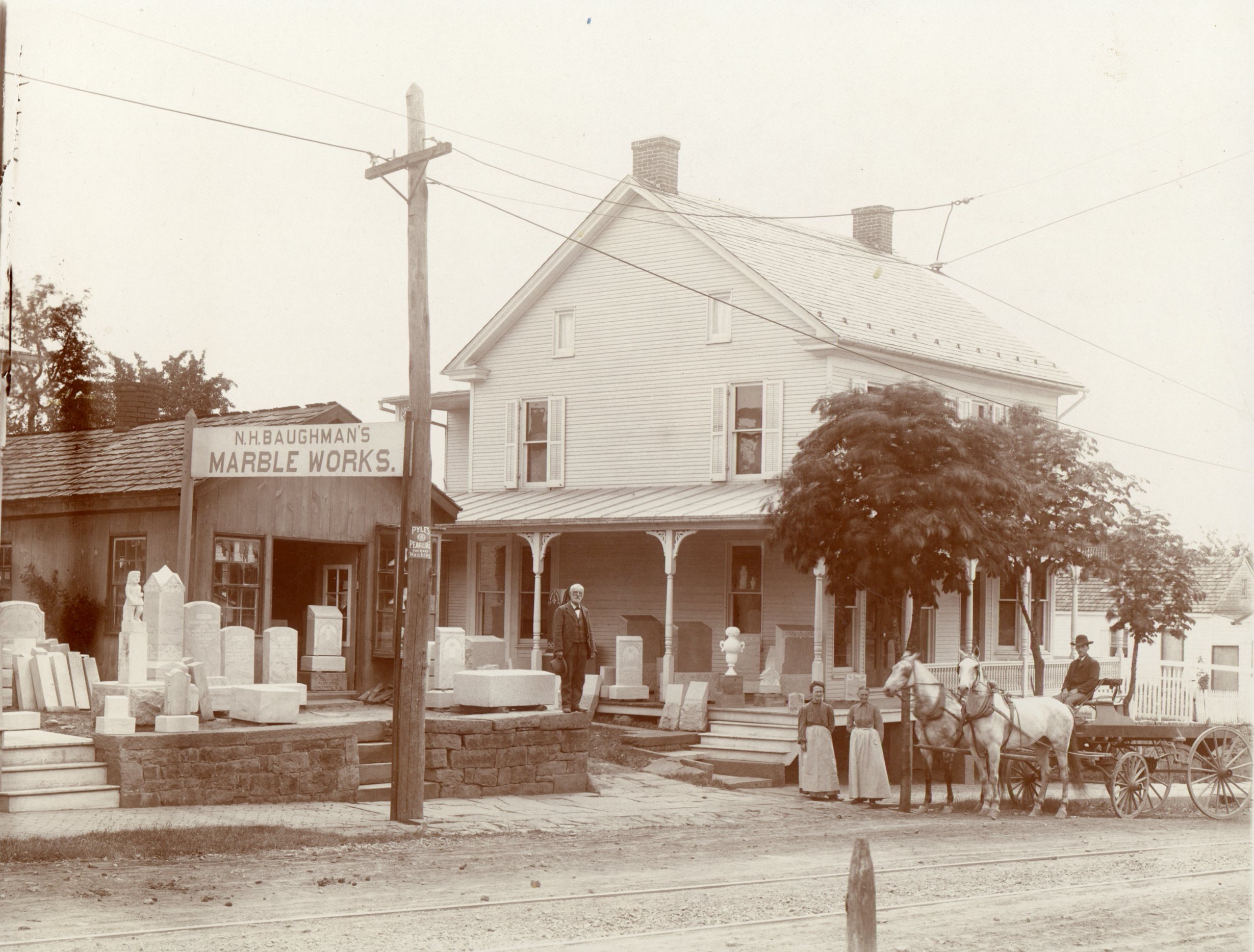 Pictured left to right: N.H. Baughman, the Baughman wives, and Harry U. Baughman at the original N.H. Baughman's Marble Works site.