By Amanda Peterson
Published: April 23, 2015, 12:17 pm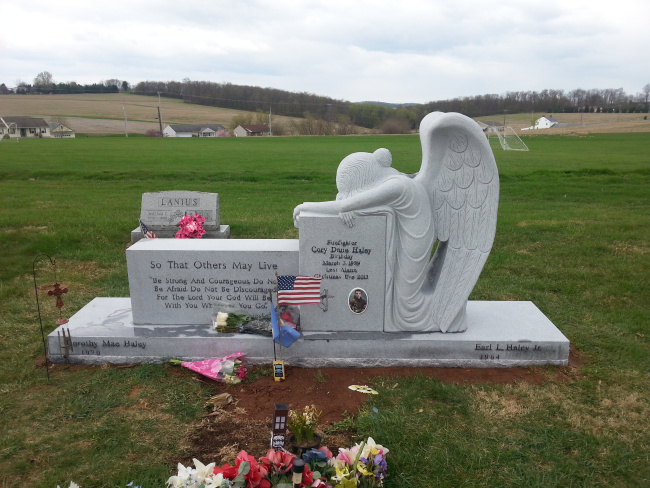 A memorial was placed Thursday for a York County firefighter, killed in 2013.
Corey Haley was off duty when he was struck by a car in Red Lion on Christmas Eve 2013. The 24-year-old was rushed to the hospital but died in surgery.
Haley was a member of the Winterstown Volunteer Fire Company.
The fire company and Haley's family raised money to buy a headstone for his grave. It was placed Thursday at Winterstown Cemetery.